Get your custom financial plan in writing
Visualizing a goal (or just talking about it) is not enough to make it happen.
While many financial institutions claim to tailor a financial plan based on your life goals, they don't necessarily have a process to follow through.
 Sure… your goals are discussed. But they may not be made as clear as your advisor's sales goals.
Getting your plan in writing is key to keeping you on track toward your financial goals.
Talk is cheap. And anyone can give you their advice.
When you have a custom financial plan in writing, you're
far more likely to achieve it. 
As Aristotle once profoundly observed: "We are what we repeatedly do. Excellence, then is not an art, but a habit."
Our process provides you with a written plan based on a comprehensive understanding of your individual preferences and unique financial situation. Then we create benchmarks and provide quarterly reviews to help you achieve it.
PHASE 1: Foundational Dialogue
The process starts with a meeting. During this meeting, we will discuss your personal and financial goals, and then identify obstacles and opportunities. I will clarify and document how you measure success, and how our team will work best together with you to ensure we build a Strategic Blue Print that best suits your core personal and financial needs.
PHASE 2: The Strategic Blueprint
When designing a Financial Plan, we want to make sure we cover as much of your needs as possible.
That's why having a thorough analysis of your personal cash flow/financial analysis is very important. Not only will it minimize the chances of missing/overlooking something, it will also give us a more accurate picture of what needs to be in place to achieve your financial goals.
We would start off by reviewing your current budget and cash flow and from there find out where you are right now and where you want to be. Once your goals have been established and documents collected, we will present an overview of your financial assessment.
The Strategic Blueprint outlines the financial focus areas to be address and how we will manage specific deliverables and timelines.
PHASE 3: The Goals Navigator
We work together regarding your unique personal and financial goals. We discuss your vision for the future, your current situation, and how we work towards achieving that vision through four focus areas including: Estate, Investment, Financial Independence, and Business Exit Planning.
PHASE 4: The Solutions Activator
Having completed the focused planning components, we move into the implementation phase of your Strategic Blueprint. Using the information gathered at the client meeting, we will design a Personal Financial Strategy (PFS) which becomes a roadmap for you to follow. It will continuously evolve and adjust to changes in your life and risks as objectives change.
PHASE 5: The Custom Wealth Inspection
We will meet regularly to reflect, review, and discuss your plans. To best serve you and your family, The Custom Wealth Architect™ provides dynamic, relevant financial strategies that evolve with your changing needs and goals.
Every year there will be an annual assessment of your Personal Financial Strategy to address any goal/portfolio changes. We will re-evaluate your financial situation at that time and incorporate that into the PFS.
Vaulting of important documents
Tax minimization review and strategic alignment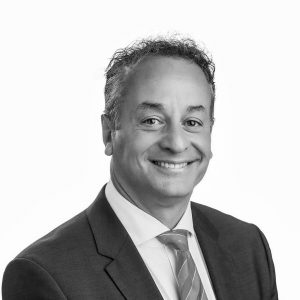 "When I met Ray, I knew he would do
a great job for me and my family."
(So you can retire worry-free)